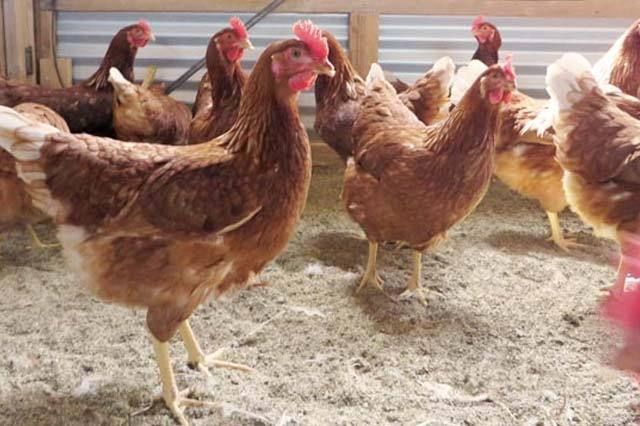 When we say we produce eggs with a conscience, we mean it! All of NestFresh's eggs are humanely raised, which means that the hens that lay our eggs aren't stifled by the confines of a cage. They aren't crowded inside a barn. Nor are they sheltered from the light of day. Our hens are happy, healthy, and active and we're proud to call them NestFresh hens.
Many of our fellow egg lovers often wonder what kind of lives our hens lead to lay such delicious eggs! A day in the life of a free-range NestFresh hen begins just as the sun is rising …
A spacious barn begins to stir with the fluffing of feathers. The hens awaken within their nest boxes and some head to the dust baths to clean their feathers while luxuriating in the opportunity to relax. Others venture out into the sunlight and begin foraging in the pasture. To be able to walk on their own two legs, believe it or not, is a privilege many hens that lay commodity eggs don't have. It's the simple pleasures that make life for a NestFresh hen all the more peaceful.
From farm to table, you can rest easy knowing that your NestFresh Free-Range Eggs were produced with quality, flavor, and the humane treatment of our hens top of mind. Now head to the kitchen! Let's get cooking!