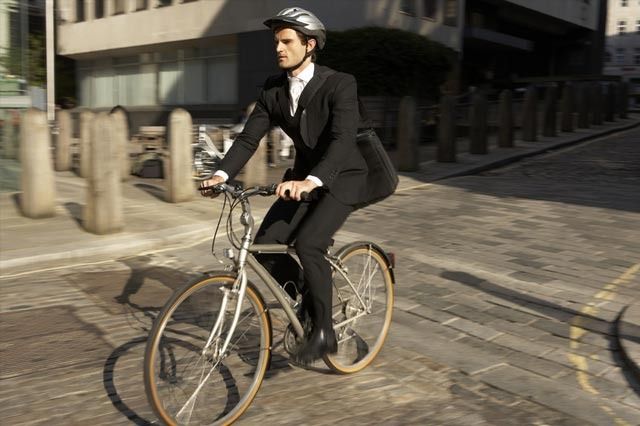 We are proud to partner with our friends at Alfalfa's to support Boulder's Bike to Work Day. Steven Winkelstein from Alfalfa's Market in Boulder tells us why Bike to Work Day is an important part of the Boulder community.
As Boulderites, we take Bike to Work Day pretty seriously at Alfalfa's Market. There is the activity factor: In 2011 Time Magazine named Boulder the number one active city in America. There's something to be said about the 300 days of sunshine, the high altitude, the mountain trails, the bike trails, and the beautiful scenery. All of those ingredients drive people to seek adventure outdoors.
Our desire to be fit, healthy, and happy people is not the only reason we love Bike to Work Day; When it comes down to it, Boulderites, Coloradans, are all about community, and there's nothing more important to Alfalfians than our neighborhood. That's why we love hearing year after year that we put on one of the best Bike to Work Days in town.
Ever since Alfalfa's was reborn, NestFresh has been a part of our family. We've partnered with NestFresh for our summer and winter Bike to Work Days since the beginning. Partnering with Colorado companies is important to us, as it aligns with our core values of community and sustainability. These are values that have carried over from Alfalfas' original incarnation in the 80's and 90's, and still hold a firm grip on our hearts.
So, what is community? It's a word that we hear and read often, but rarely take the time to examine. "Community" refers to a group of people that have common characteristics and geographic location. There is also a feeling associated with the group¬– a sense of fellowship and mutual support. Shared interests and a caring spirit connect us like family. At Alfalfa's Market, we identify with the word "family" almost as much as we do with the word "community." What do family and community have in common? What makes someone family? What makes them a part of our community?
The answer is growth.
To build a family, to build a community, is to grow. To learn is to grow. To drive ourselves to be fit, to be healthy, to be happy, to be conscious, to be productive¬– is to grow. Our community here at Alfalfa's Market is a varied and blooming garden, and we're proud to celebrate that with all of you at this year's Winter Bike to Work Day.
From all of us at Alfalfa's Market, we hope to see you on January 28th, 7am-9am, as we celebrate our growing community with you.
To learn more about the event, visit Alfalfa's Winter Bike to Work Day and Boulder Colorado Winter Bike to Work Day 2015.