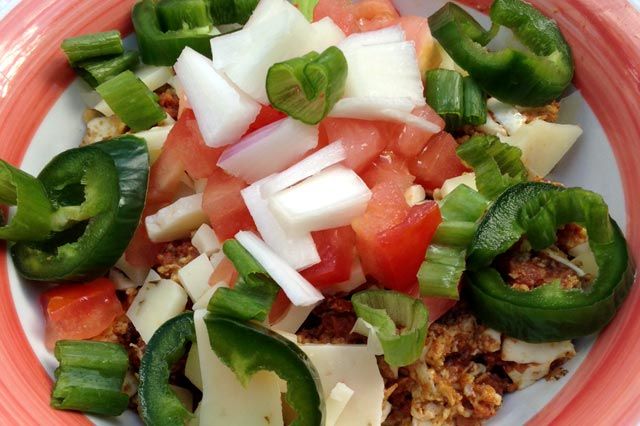 This burrito bowl recipe is perfect for a hearty breakfast on a warm day. It would also make a great breakfast-for-dinner dish. Either way, get chopping and pile on the toppings for a delicious protein-packed bowl that has a kick.
Egg and Chorizo Burrito Bowl
Ingredients:
• 1 ouce package of chorizo
• 6 NestFresh Eggs
• 1 tomato, diced
• 1/2 onion, diced
• 1 jalapeno, seeded and sliced into rings
• 1 bunch green onions, chopped
• 1/4 cup sour cream
• 1/4 cup shredded pepper jack cheese
• 1 lime, cut into wedges
Directions:
1. Cook chorizo in a pan until cooked through.
2. Add the eggs to the pan and mix with chorizo to scramble.
3. Cook until the eggs are set.
4. Divide chorizo and egg mix into bowls and top with tomato, onion, jalapeno, green onion, sour cream, and cheese.
5. Squeeze a lime wedge over each bowl and mix before enjoying.