We are excited to share a guest post from Colorado Egg Producers. We are a proud member of this organization that represents egg farms throughout the state. CEP is committed to doing what's right for its community, as illustrated by the regular donation of thousands of eggs to food banks throughout the state. As local egg farmers, we take great pride in providing eggs to Coloradans. If you are in the Denver area, we look forward to discussing innovations in egg production at the Western Stock Show!
With the New Year comes new changes. Whether your New Year's resolutions include getting fit, paying off debt or getting that big promotion, many people are striving to make new, lasting improvements to their lives in 2015. Colorado egg farmers have some New Year's resolutions as well. Every year, members of the Colorado Egg Producers (CEP) Association strive to improve egg production and animal welfare through the use of innovation and cutting-edge technology.
Egg production has come a long way since its humble beginnings in the early 20th century. Today, egg farms are almost 100 percent automated. Automatic egg grading machines can process 10,000 to 18,000 eggs per hour while inspecting each egg for imperfections. Eggs are automatically weighed and packed into cartons by multi-caser machines. Robotic palletizing systems configure pallets with various sized containers as needed in that particular shipment. One egg can travel through this entire process in a matter of minutes without being touched by the human hand, ensuring freshness and helping to deliver a safe product.
"By utilizing more efficient and cost-effective technologies, egg farmers provide consumers with fresh, affordable eggs," said Jerry Wilkins, president of CEP. "New technology also improves food safety and reduces the chance of food borne illness. All CEP member farms use comprehensive, multi-faceted food quality assurance programs to produce the safest eggs possible. It is always our goal to provide the best product for consumers, and implementing new technologies allows us to do that."
Innovation in egg production does not just benefit consumers; it benefits hens as well. Automatic sensor devices are used to control the temperature and lighting in barns as well as monitor food and water consumption. Technology that controls and monitors the barns allows egg farmers to create comfortable living conditions for their hens. By providing hens with fresh air and clean food and water, egg farmers ensure that their hens are more productive while receiving the best care possible. "No matter how advanced the technology in egg farming becomes, prudent and responsible egg production starts with the farmer," continued Wilkins.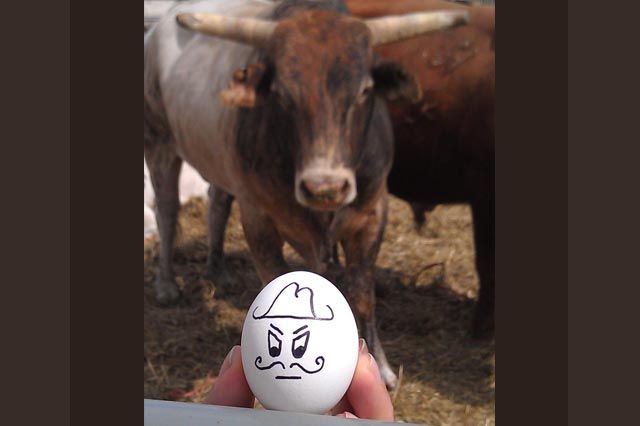 Coloradans can learn more about some of the exciting innovations used in egg production at this year's National Western Stock Show and Rodeo. Come by January 10th through 25th to see our interactive barn with videos and slide shows, life-like baby chicks and hens, a conveyor belt for kids to operate, informational egg brochures, recipes and so much more.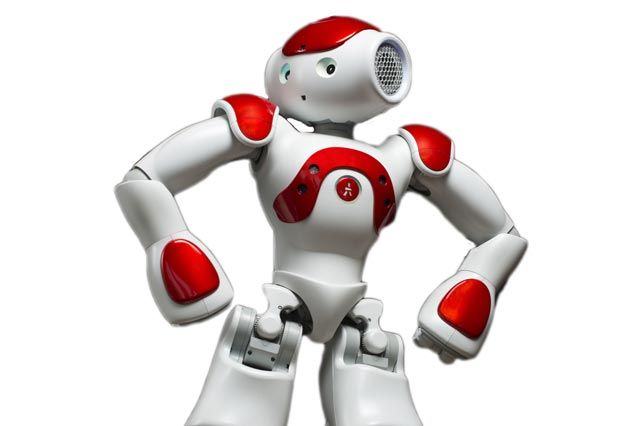 This year, CEP is working with the St. Vrain Valley School District STEM Innovation Center in Longmont to take egg education to a new level through the use of programmable humanoid "Nao" robots. The Innovation Center program, students and equipment are made possible as a part of the St. Vrain Race to the Top grant.
"Working with CEP gives our students a unique opportunity to bridge the gap between classroom learning and real world applications through our Nao robot program," said John Steckel, program director at the Innovation Center. "Our goal at the Innovation Center is to connect students with authentic STEM experiences and build students' confidence, ambition and intellect through an academic culture of creativity, collaboration and innovation. Partnerships with innovative organizations, such as CEP, allow our students to gain hands-on experience they would not be able to receive in the classroom."
These interactive robots will help to educate visitors about eggs and egg production. Don't miss this event – it's fun for the whole family! Find the Colorado Egg Producers on the 3rd floor in the Hall of Education in the CSU Ag Adventure display.
For more resources and information about innovative technologies used in egg production, visit www.goodeggproject.com, www.incredibleedibleegg.com and www.coloradoeggproducers.com. You can also follow us on Facebook, Twitter and Pinterest for fun facts about egg production, recipes and more.