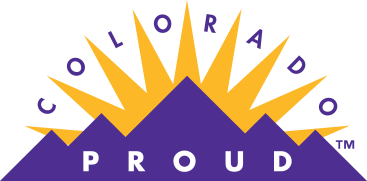 You may know that NestFresh works with family farmers all over the country and that our eggs are available nationwide, but did you know that we had humble beginnings in Colorado? NestFresh was founded in 1991 when a family from Colorado wanted to create a company that reflected their views on animal welfare and sustainability. In our early years, all of our eggs were produced and sold in Colorado and we soon became Colorado's favorite eggs.
Because Colorado is our home base, we proudly celebrate Colorado Proud Month every August. This year we are celebrating Colorado Proud Month with a chance to win free NestFresh Eggs! Every person that signs up for the NestFresh newsletter in the month of August is entered to win a year's supply of free NestFresh Eggs (prize will consist of 52 coupons for a free dozen).
To sign up for our newsletter and enter to win, visit www.nestfresh.com/win.
OFFICIAL RULES: PRIZE OF A YEAR'S SUPPLY OF EGGS IS SUPPLIED IN THE FORM OF FREE COUPONS FOR 52 DOZEN NESTFRESH EGGS. YOUR CONTACT INFORMATION WILL NOT BE SOLD OR SHARED. MUST BE 18 TO ENTER. NO PURCHASE NECESSARY TO ENTER. SOME RESTRICTIONS APPLY. YOU DO NOT NEED TO BE PRESENT TO WIN. LIMIT ONE ENTRY PER EMAIL ADDRESS. MULTIPLE ENTRIES SUBMITTED BY A SINGLE ENTRANT ARE VOID. ENTRIES WITHOUT ALL OF THE REQUIRED INFORMATION ARE VOID. THE SWEEPSTAKES BEGINS AT 12AM MOUNTAIN TIME AUGUST 1, 2015 AND ENDS AT 11:59PM MOUNTAIN TIME AUGUST 31, 2015.