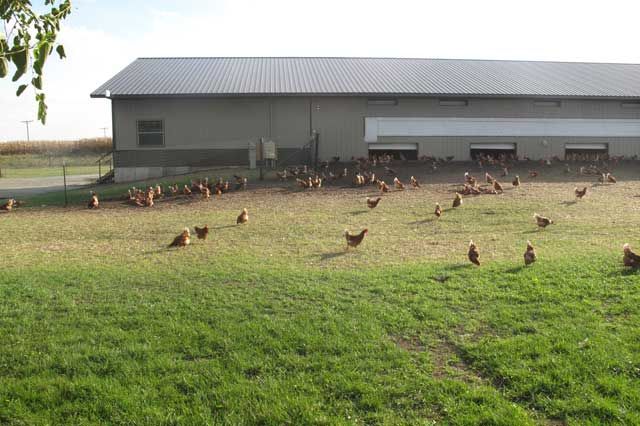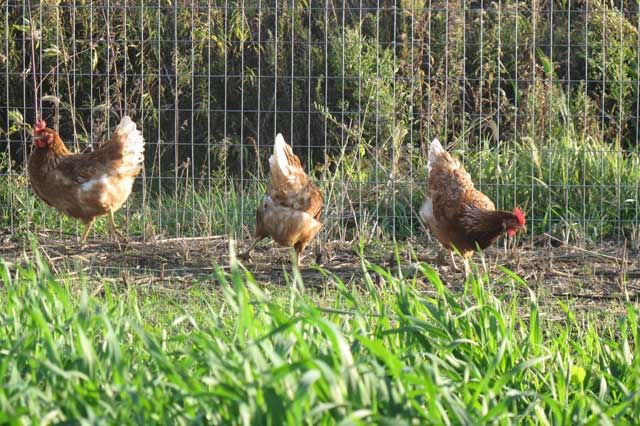 Irvin comes from a long line of farmers and says that farming is in his blood. He loves to care for the animals and land that make up his 5 acre farm in Illinois. We asked Irvin to tell us a little more about himself, his farm, and what it means to him to care for his hens.
Can you tell us a little about your farm?
We run a small family farm on 5 acres. In addition to our non-GMO free range cage free hens, we have 4 cows that we milk. We raise our heifers and our own beef. We make our own yogurt, cheeses, and kefir. We have a large ½ acre garden with strawberries, raspberries, grapes, and apple trees.
Why did you become a farmer?
I grew up farming. If you get it in your blood, it's hard to flush it out. Two of my grandfathers built cage free barns in the 1950s and 1960s and I helped gather eggs.
What makes your eggs special?
Our chickens are fed all non-GMO ingredients. I grind the feed with a tractor that my father bought in the 1970's and has been partially restored. Our chickens also have an outside access area.
What is your favorite part about taking care of the hens?
Walking the barns to check the chickens and making sure everything is running properly.
How long have you been farming?
I helped my dad farm until I got married. Then I worked in a cabinet shop and helped him in my spare time. Now I enjoy having my own farm, working with my family.
What is your favorite way to enjoy eggs?
For breakfast I like them over easy with bacon or biscuits and sausage gravy.
What is a typical day like for you?
I usually get up at 5:30, milk the cows, and eat breakfast. Then I go to the chicken barn. I walk the chickens and we gather eggs an hour or two later in the morning. I grind feed or whatever else needs to be done. We walk the chickens and finish gathering eggs in the afternoon. Then we go home and milk the cows again before supper.
What is the most important part of your job?
Taking care of the hens by making sure the flock has feed, water, and good quality air.