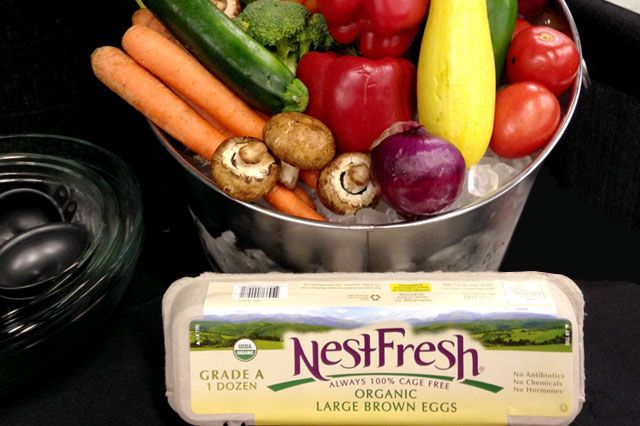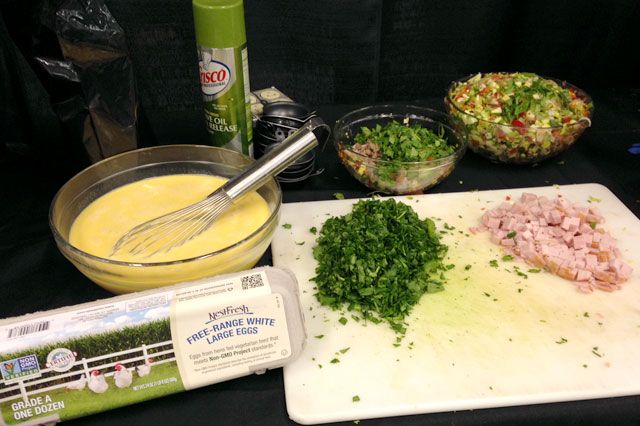 If you think you don't have the culinary know-how to build your own custom omelets for a gourmet breakfast, we have an easy mix-and-match cheat sheet that will help you take your morning meal to egg-straordinary!
Start with the basics below and add 1 or 2 elements from each category that follows.
The Basics:
3 NestFresh Eggs
A dash of salt and pepper
A splash of cream
Super Greens:
Spinach
Kale
Collard greens
Alfalfa sprouts
Broccoli
A Little Color:
Red bell pepper
Yellow bell pepper
Butternut Squash
Tomatoes
Red Onion
Say Cheese:
Sharp Cheddar
Blue Cheese
Feta
Mozarella
Parmesan
Pepper Jack
Punch up the Protein:
Ham
Turkey
Shrimp
Sausage
Bacon
Salmon
Rotisserie Chicken
Top it Off:
Avocado
Quinoa
Capers
Sour Cream
Fresh Herbs
Salsa
Olives
Sure, not all of these flavors and ingredients go together, but go with your gut (or taste buds) on what pairs well. If you like spicy flavors and Mexican food, go with spinach, tomato, pepper jack, and avocado. For a Greek omelet, choose feta, sausage, and onion.
We were feeling adventurous and randomly chose ingredients from the list. We were lucky that it turned out so well. We started by mixing our base of eggs, salt, pepper, and cream. From there we grabbed an element from each section at random. Our kale, bell pepper, feta, ham, and fresh herb omelet turned out pretty tasty, as luck would have it.
What do you think of our finished product? What combination would you make?