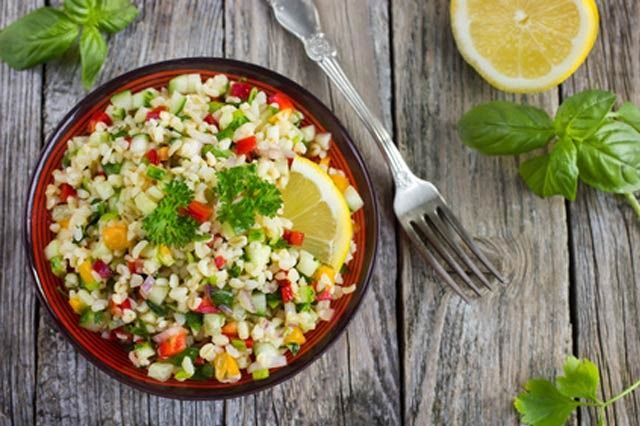 This month, celebrate your health. It's National Nutrition Month, and we've got plenty of ways to make the most of it! Besides boasting the healthy benefits that most foods can't compete with, eggs give us a way to add a little something special to what might otherwise be a ho-hum recipe.
This Quinoa Breakfast Bowl by Real Simple packs a powerful punch with protein, iron and B-Vitamins. Top it with calcium and potassium-rich avocado and the high quality protein found in NestFresh eggs to jumpstart you day. We bet your boxed cereal can't do that!
It's clear to see we've always been proud to provide you with eggs that satisfy your conscience and your hunger. The nutritional bounty that one of nature's most healthful foods brings to the table is just the icing on the cake. And we're celebrating it!
Quinoa Breakfast Bowl
Ingredients
• 1 cup quinoa
• 4 
large NestFresh eggs
• 2 
tablespoons olive oil
• Kosher salt and black pepper
• 1
 avocado, chopped
• 6
 ounces smoked salmon
• Fresh lemon juice, for serving
• Sliced scallions, for serving
Directions
1. Cook the quinoa according to the package directions.
2. Meanwhile, heat the oil in a large nonstick skillet over medium heat.
3. Add the NestFresh eggs and cook, covered, 2 to 4 minutes for slightly runny yolks.
4. Season with ¼ teaspoon each salt and pepper.
5. Serve the quinoa topped with the fried eggs, avocado, and salmon, dividing evenly.
6. Drizzle with the lemon juice and top with scallions.