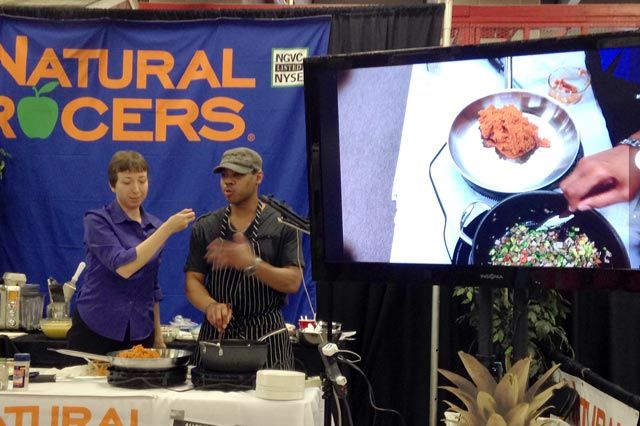 This past weekend NestFresh was at the Evolve Expo as part of the Natural Grocers by Vitamin Cottage Local Food Pavilion. It was so exciting to see so many people stop by to pick up coupons and recipe cards while watching Chef Michael prepare tasty omelets and frittatas all weekend long.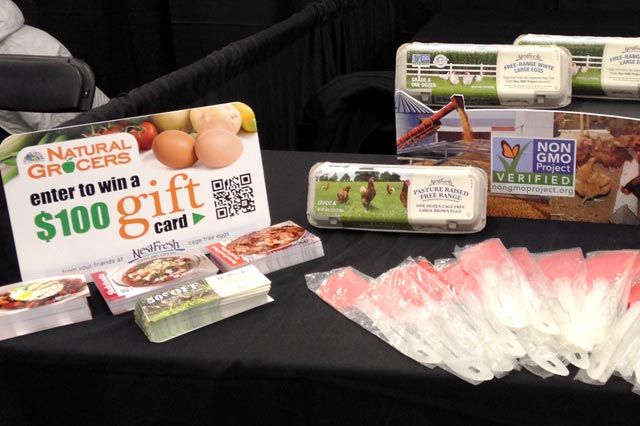 We served over 600 omelets this weekend! We were happy to feed the crowd of hungry people who wanted to sample our NestFresh Eggs. Chef Michael explained that anything can be added to an omelet to make a complete meal. The eggs alone have all of the essential vitamins and nutrients our bodies need, except vitamin C, so the addition of colorful vegetables packs even more nutrients into an omelet.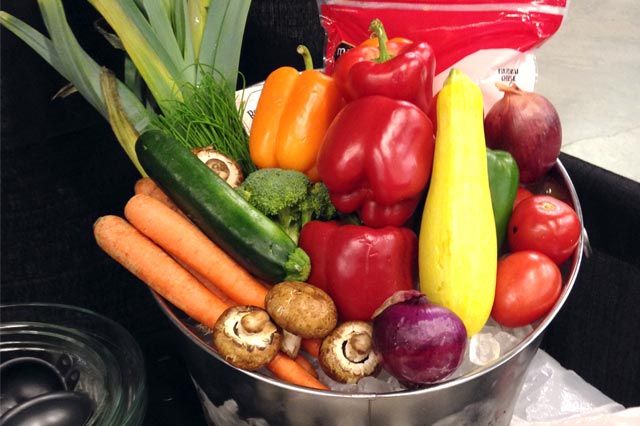 While on the Natural Grocer's demo stage, he prepared an easy, make-ahead frittata. The prep took minutes and after another 20 minutes in the oven, he had a warm breakfast to share with attendees. The frittata ingredients can be mixed and baked before ahead of time, so you can just heat and serve in the morning.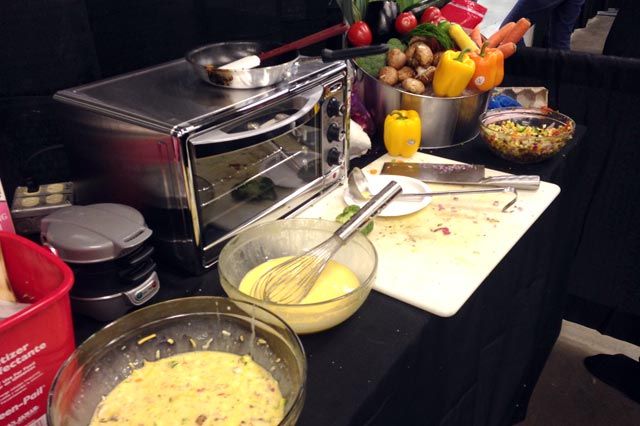 With delicious, nutritious NestFresh Eggs and two new recipes, who says you don't have time to make breakfast?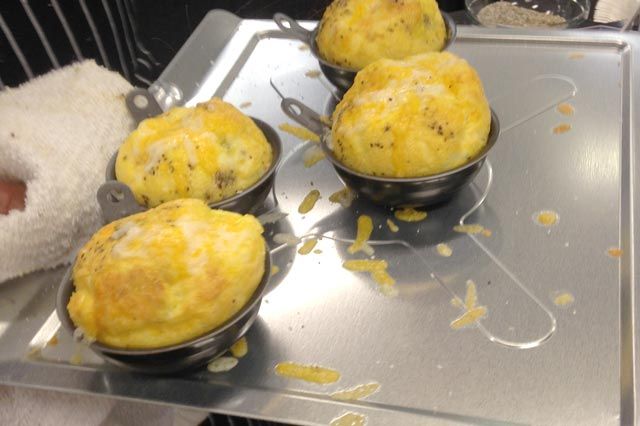 If you were not able to make it out to the expo, send an email to info@nestfresh.com and we will send you a coupon and recipe cards. Unfortunately, we can't send you one of Chef Michael's famous dishes, but we can share the recipes on our websites for similar frittatas and omelets! Visit our recipe page for those recipes! You can also visit us on Facebook to see more photos of the weekend.