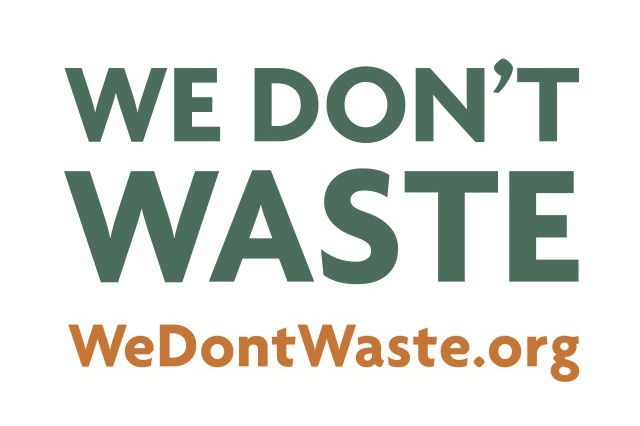 We recently began a partnership with the non-profit We Don't Waste. We are excited about the work they do to help feed the hungry in our community, so we invited them to tell us a little more about what they do.
WE DON'T WASTE
INNOVATIVE. FOOD. RECOVERY
"Community-based agencies with food programs are seeing a 40 to 50 percent increase in the number of individuals seeking assistance."
We Don't Waste is an innovative provider of food for the hungry. We collect unused food from venues, caterers, restaurants and other food purveyors and distribute the food to those individuals experiencing hunger in the Denver metropolitan area. Our efforts augment existing food needed by community-based non-profit agencies with high quality protein and high quality produce along with wholesome, nutritional and varied "restaurant-grade" meals.
"More than one-third of the food produced for consumption in the U.S, won't be eaten. Considering the food thrown out by supermarkets, restaurants, schools, hospitals, at home and elsewhere, the food waste toll comes to 40 percent of the food supply."
We Don't Waste is proud to add NestFresh to our list of over 55 food partners. Our efforts would not be possible without the generosity and commitment of our partners to providing unused food and other products for distribution to Denver's community-based agencies. These businesses are providing fresh, wholesome, nutritious products to those who depend on food reallocation for their daily meals. This sharing of high quality food helps to broaden dietary alternatives and introduces healthy eating habits to the clients of our recipient partners.
Please visit our website, Facebook or Twitter account for more details about our organization, partners and upcoming events!