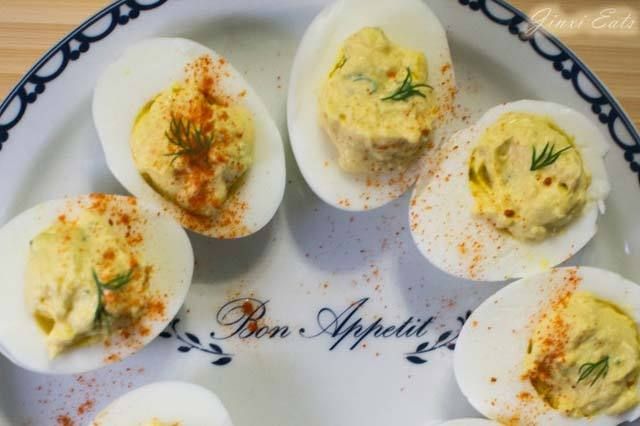 We are delighted to share a recipe for the blog Jinxi Eats. Jinxi developed this recipe using NestFresh Eggs and we think it is just perfect for this week, as we head into the unofficial start of the summer BBQ and outdoor party season!
One of my favorite appetizers is deviled eggs – growing up in the South, I pretty much had deviled eggs as appetizers for every single party and event I've ever attended!
Needless to say, there are countless variations of deviled eggs – I've had them with everything from anchovies to cucumbers mixed in – but my favorite version is actually *cue gasp* NOT made with mayonnaise! My piano teacher, back in the day, would make them with yogurt instead of mayo, and I really loved that extra tangy flavor the yogurt brought to the mix.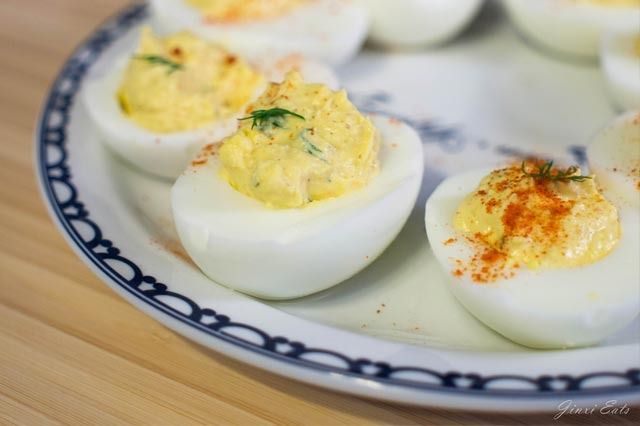 Yogurt Deviled Eggs
Ingredients
• 6 large NestFresh Eggs
• 4 tablespoons plain Greek yogurt
• 2 tablespoons Dijon mustard
• 1 teaspoon chopped dill
• salt & pepper
• cayenne pepper
Instructions
1. Prepare hard-boiled eggs. My go-to method is to start the eggs in cold water. After bringing to a boil, remove from heat and let stand for 12 minutes.
2. Peel and halve the eggs. Scoop out the yolks and mix together with yogurt, mustard, and dill. Season with salt and pepper as desired.
3. Pipe yolks back into the empty whites.
4. Top with dill as garnish, and sprinkle with cayenne pepper before serving.